Energoimpex strives to be as sharp as Swiss precision machining technologies and as on-the-dot as the inherent Swiss punctuality.
What we acknowledge even more, however, is the process in the middle and this is the one manufacturing step that our customers value the most. That is why we pride ourselves in our constant pursuit of improved quality control and assurance measures.
We do our best to build trust-based relationships and the outcome is largely dependent on the way we co-function with our sub-suppliers. Better quality validates our technological capabilities and saves time for our customers.
Within our own production site we have a special QC hub for double-checking all the ingoing parts. They undergo strict quality control and careful inspection, conforming to the preset specifications and complying with LEAN principles.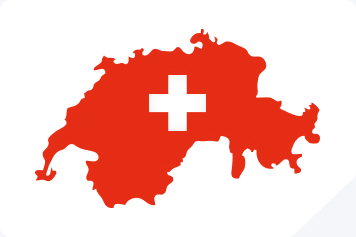 To give you an idea of our LEAN conformance, we employ the Kanban system or JIT manufacturing for our vehicle-engineering customers. Often PPAP obligations are also required for new articles and we do our best to fulfil all the guidelines. In that manner we continually improve internal quality processes, provide value-added activities and maintain efficient managed inventory services at all times.
Today the industry needs both speed and quality – Energoimpex Metal sees to it by means of Motion and Innovation.
Energo Manufacturing


and QA Standards:
All our sub-suppliers conform to internationally recognised norms and must demonstrate ISO 9001 certified quality management system
Raw materials are sourced from certified traders and operational performance is upheld to the highest degree
Our metal centre in Latvia is ISO 9001:2015 certified and we are committed to responding to changing environmental issues by acquiring necessary EMS accreditations
We endorse Digitalisation and Industry 4.0, but more importantly we believe in human connections and we always put customers first
The coordination of speed and quality is key to the success of our partners and we do our best to resolve any raised problems, in full effect and immediately
We as a team honour all the operational initiatives and promises, making sure we consistently achieve zero defects and on-time delivery of requested products
We monitor every step of production and our goal is to realise full product traceability
An uninterrupted flow of goods is secured by our devotion to punctuality and to SC performance excellence
Preparation and shipping of products align with the customer's needs and preferences – safe packing, custom packaging and correct labelling procedures are at full disposal
FDI reports, FAI reports, material certificates, finishing certificates, data sheets, test reports or any other relevant protocols are available on request.
Extra fees may apply.
Metal Partners in
the Energoimpex Metal network also adhere to the following internationally recognised certifications:
14001
for Environmental Management
27001
for Information Security Management
45001
for Occupational Health and Safety Management
50001
for Energy Management
3834
for Fusion Welding of
Metallic Materials
9013
for Thermal Cutting
1090
for Steel and Aluminium Structures
16949
for Automotive Technical Specification