Energoimpex Metal works with a diverse selection of materials and always aims to propose bespoke solutions for its customers' specific material needs.
Our flexibility and readily available stocks are unmatched on the Baltic market, and we always welcome suggestions to further enrich our portfolio. Material categories range from machining metals and plastics to aluminium alloys and special steels, to thermoplastics with high weldability.
Commonly used metal grades for CNC machining and sheet metal processing:
01

Steel

02

Stainless Steel

03

Special Metal Alloys

04

Copper, Brass & Bronze

05

Titanium

06

Aluminium
Metal is our passion, but we also process polymers as much. The standard choices are:

• ABS • Nylon • PEEK • POM • PTFE • PVC
EN 1.0503 | C45 (mild carbon steel)
for machining
EN 1.1141 | C15D (mild carbon steel)
EN 1.0038 | S235JR (structural steel)
for machining, sheet metal
EN 1.0044 | S275JR (structural steel)
EN 1.0045 | S355JR (structural steel)
for machining
EN 1.0577 | S355J2 (structural steel)
for machining, sheet metal
EN 1.0715 | 11SMn30 (machining alloy steel) for machining
EN 1.7225 | 42CrMo4 (alloy steel)
for machining
EN 1.6582 | 34CrNiMo6 (alloy steel)
EN 1.2379 | X153CrMoV12 (tool steel)
EN 1.2510 | 100MnCrW4 (tool steel)
EN 1.4305 | V1A (AISI 303 stainless steel)
for machining
EN 1.4301 | V2A (AISI 304 stainless steel)
for machining, sheet metal, cutting
EN 1.4306 | X2CrNi19-11 (AISI 304L stainless steel)
EN 1.4401 | X5CrNiMo17-12-2 (AISI 316 stainless steel)
EN 1.4404 | V4A (AISI 316L stainless steel)
for machining, sheet metal, cutting
EN 1.4828 | X15CrNiSi20-12 (AISI 309 stainless steel)
Hardox
Strenx
Domex
Inconel
Copper | EN CW004A | 2.0060 | C101
for machining, sheet metal
Copper | EN CW008A | 2.0040
Brass | EN CW614N | 2.0401
for machining
Brass | CuZn30 | 2.0265
Bronze | CuSn8 | 2.1030
Titanium Grade 2 | EN 3.7035
Titanium Grade 1 | EN 3.7025
EN AW-6082 | Al-Si1Mg
for machining
EN AW-6060 | Al-MgSi
for cutting
EN AW-6061 | Al-Mg1SiCu
EN AW-7075 | Al-Zn6MgCu
for machining
EN AW-5083 | Al-Mg4,5Mn
for sheet metal
EN AW-2007 | AlCuMgPb
for machining
EN AW-5754 | AlMg3 (aluminium sheet)
for sheet metal
Energoimpex Metal realises non-standard material requirements, runs own trading operations and arranges stock agreements with long-term partners.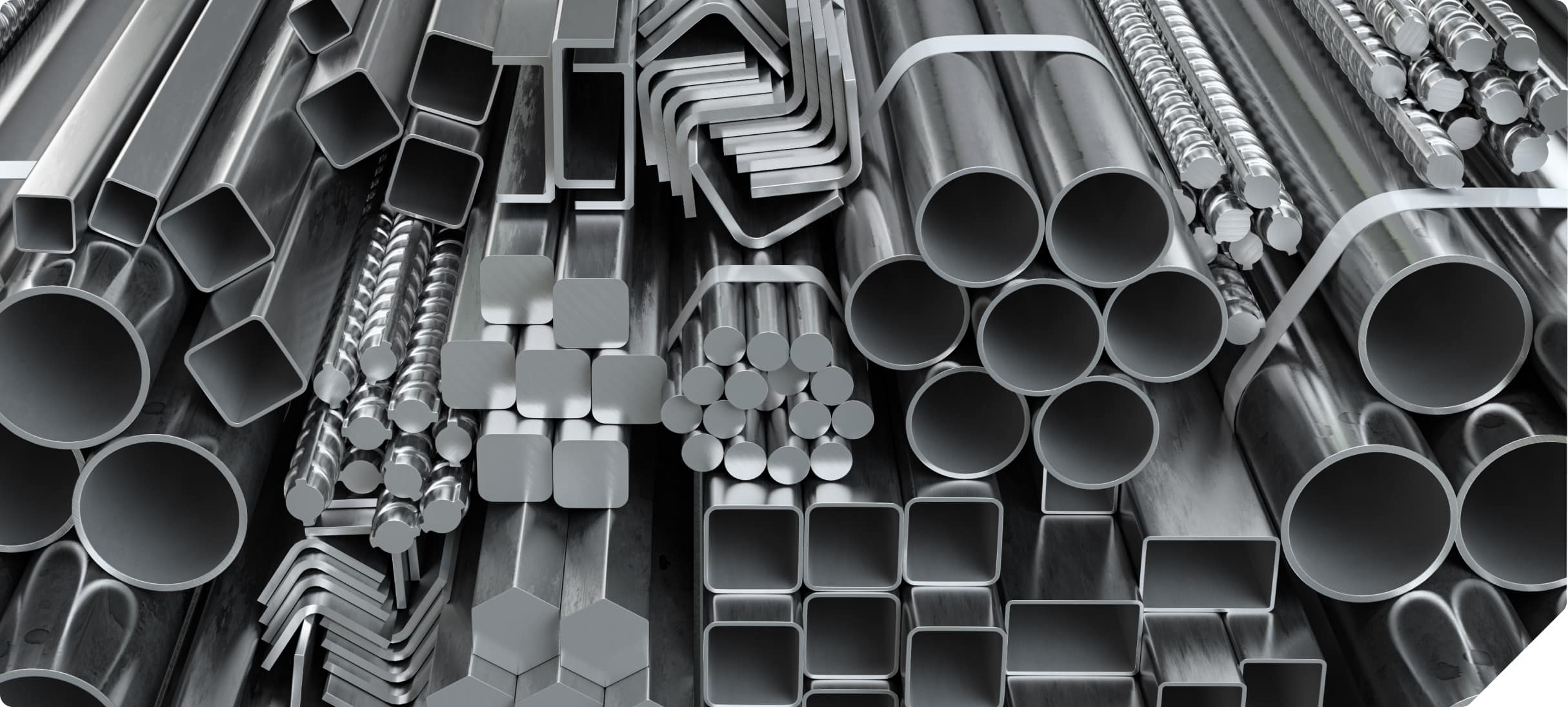 We approach our materials with great care and ensure our Metal Partners select certified metal products from reputable traders and suppliers.
All the necessary material certificates can be provided per your request according to our Group's Manufacturing and QA Standards. You can find additional information on our quality standards and corresponding reports in the Quality Assurance and Certification section.
In our metal network there are partners that offer special-purpose steels from the esteemed SSAB high-strength steel portfolio such as Hardox or Strenx, consistently utilised in oil and mining equipment reinforcement. If your structures or products should become exposed to extreme conditions, then wear-resistant and hardened steels should be your top priority.
Upload your part with ease in our quote form and select your material of choice in the drop-down menu. If you cannot find what you are looking for, then please enter your custom material or contact us by metal@energoimpex.eu. We will make sure to fit in with your requirements and update our material assortment in turn.